Furniture has the ability to transform a space and create a comfortable and functional environment. However, selecting the right pieces can be a daunting task. Here are some tips to help you find the perfect furniture fit for your space:
Consider Functionality
The first step in selecting furniture is to consider the functionality of the space. Determine how the furniture will be used and select pieces that fit those needs. For example, if you plan to entertain in your living room, consider a sofa and chairs that provide ample seating.
Measure the Space
Before purchasing any furniture, be sure to measure the space. This will help you determine the size and scale of furniture that will fit comfortably in the room. Be sure to also measure doorways and hallways to ensure that the furniture can be safely delivered and moved into the space.
Think About Style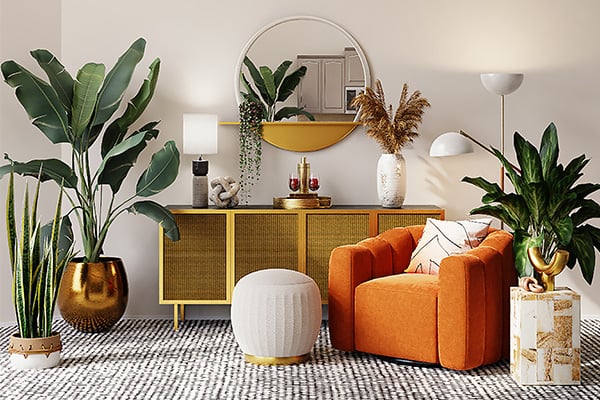 Furniture can be used to express personal style and create a cohesive design aesthetic. Consider the existing style of the space and select furniture that complements it. If you are starting from scratch, select a style that you love and build the room around it.
Invest in Quality
Investing in quality furniture may cost a bit more upfront, but it will save you money in the long run. High-quality furniture is built to last and will withstand everyday wear and tear. Look for pieces that are made with solid wood frames, high-density foam, and durable fabrics.
Consider Comfort
Furniture should be comfortable and functional. Be sure to test out pieces before making a purchase. Sit on sofas and chairs to ensure that they provide the support and comfort you need. Remember, furniture is an investment, and you want to select pieces that you will be happy with for years to come.
Don't Forget Storage
Storage is an important consideration when selecting furniture. Look for pieces that provide extra storage space such as bookshelves, coffee tables with drawers, and media consoles with cabinets. This will help keep your space organized and clutter-free.
Choosing the perfect furniture for your space can be a fun and rewarding experience. By considering functionality, measuring the space, thinking about style, investing in quality, considering comfort, and not forgetting storage, you can create a space that is both beautiful and functional.